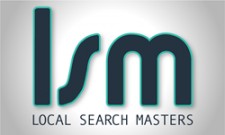 Digital marketing agency for franchises opens satellite office in Phoenix, AZ. Hires four new employees to support continued growth.
Online, January 20, 2016 (Newswire.com) - Nashville-based digital marketing agency Local Search Masters announced earlier this week they have opened a satellite office in Phoenix, AZ. The agency, which specializes in search engine marketing for franchises and multi-location businesses, saw the expansion as essential to their continued growth. "We're very excited about our new office" says CEO Trevor Emerson. "Several of our clients and partners are headquartered in the southwestern region of the country and this will allow us to provide them with an even better customer experience."
The office is located in the Camelback Commons office building at 4742 N. 24th St. Suite #310, Phoenix, AZ 85016. Overseeing the new office will be Elizabeth McLean, who was hired as Vice President of West Coast Operations earlier this month. Elizabeth joins LSM with over 15 years of experience in marketing, advertising, and strategic development, with 10 of those years in franchise marketing for brands such as McDonald's, Best Western International, and Massage Envy. "Building a partnership is always job one," says Elizabeth. "This is how we get great work done and help our clients take control of their brand's presence online."
LSM Expands Team With Three Additional Hires
Local Search Masters also added three new team members to their Nashville office: Ryan Campagna, Judy Goodman, and Melissa Fennell.
Ryan Campagna joins LSM as the Director of Finance with the goal of building a finance department that meets the demand created by the company's growing client base. Ryan comes from UBS, where he was a Financial Analyst with the Regional Accounting and Controlling team based in Nashville, TN. Prior to UBS, Ryan was an Audit Associate at Grant Thornton, LLP in Boston, MA focusing on private and public company financial statement audits. Ryan holds an MBA/MSA from Northeastern University and a BA in psychology from Auburn University.
Judy Goodman will serve as a Digital Marketing Account Manager for the agency's franchise-based clients. She brings more than eight years of franchising experience, including 2 years as a franchise owner herself, to her role. Judy comes to Local Search Masters from Sells Development, an outsourced franchise development and strategic consulting company. Prior to joining the world of franchising, Judy served as a Senior Product Manager for Affinion Group in Brentwood, TN.
Melissa Fennell joins Local Search Masters as a Digital Marketing Account Manager for franchise-based clients. She brings a diverse six-year background in digital marketing to the agency after working as a Marketing Manager at TrueHire, a Digital Content Manager at Gold's Gym, and an Email Marketing Specialist at Schaeffer's Investment Research.
About Local Search Masters
Founded in 2006, Local Search Masters (LSM) delivers customized, scalable digital marketing services to franchises and businesses with multiple locations. Our team of digital specialists has one purpose: to make the world of online marketing easy to navigate so that our clients can focus on their business and their customers.
Local Search Masters
631 2nd Ave South #LL-D
Nashville, TN 37210
615-346-5551
localsearchmasters.com
Source URL: http://prweb.com/releases/Local-Search-Masters/Opens-Office-in-Phoenix/prweb13172553.htm
Share: